F-1 Visa and Maintaining Status
Applying for your F-1 Visa
Once you receive your I-20 from LaGrange College you can begin the process of applying for your F-1 visa. You will need to pay your SEVIS I-901 fee which must be done at least three days before your visa appointment or before entry into the U.S. if a visa is not required. Canadian students do not need an F-1 visa to study in the U.S. You can complete the I-901 and pay the fee online. Print off two copies of the receipt: one to take with you for your interview at the U.S. consulate or embassy and one to keep with your other immigration documents.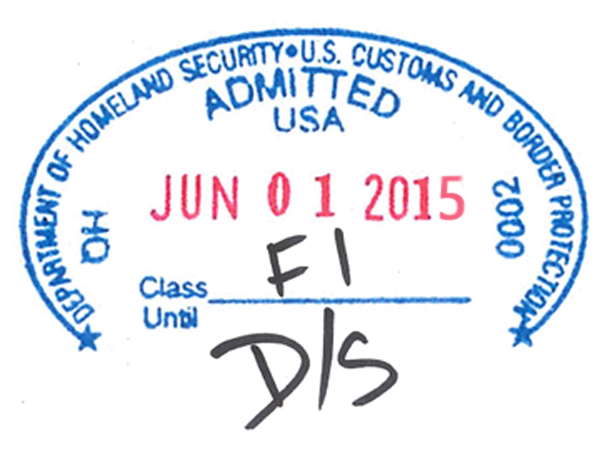 You will need to visit the

U.S. Department of State

or

Study in the States

to prepare for your visa appointment. There you'll find detailed instructions including a list of what you need to bring, links to any required application forms and fees, and the location of the closest embassy or consulate that accepts visa applications in your country. You should note that your visa can only be issued 120 days or less in advance of the start date on your I-20.



To help you with your interview, please read

10 Points to Remember When Interviewing for a Non-immigrant Visa

.
---
Maintaining your F-1 Status: The Student's Responsibilities
Once you have been approved for an F-1 visa, it is very important that you remain in status while attending LaGrange College. Here is what you are required to do:
Report to a DSO in the Office of Global Engagement no later than 30 days after the program start date or 15 days if you are transferring in.

Copies of your valid passport, visa, I-20, and I-94 must be on file in this office.

M

aintain full-time enrollment during the academic year:

Undergrad: must register for at least 12 credits.
Grad: must register for at least 6 credits

After drop and add for each semester, you will be registered in SEVIS and receive a new I-20

Do not let your I-20 expire.

Make sure your passport, visa, and any other immigration documents remain valid.

Below is a list of updates that must be reported to the Department of Homeland Security through SEVIS and must be changed on your I-20. Promptly notify a DSO in the Office of Global Engagement of the following within 10 days:

Extension of Program End Date:

If you are unable to complete your course of study before the completion date noted on your I-20, you must request a change before your current I-20 expires or you will be out of status. You must have a compelling reason to extend your program end date. It can be for academic reasons (change in major, addition of minor, research was interrupted) or medical reasons. You will need to request documentation from your academic advisor explaining the delay in the completion of your program and recommending you receive a program extension. This must be submitted to the Office of Global Engagement before your current program end date.

You may request multiple program extensions as long as they are for compelling academic or medical reasons and recommended by your academic advisor.

Federal regulations about extensions are strict; approval of an extension request is not guaranteed.

Changing Schools: If you decide to transfer to another school, contact the Office of Global Engagement prior to completing your final semester. For further information on this procedure, see

Transferring Your SEVIS Record

.

C

hange of Level:

If you will complete your current program of study and plan to continue at LaGrange College in another program (for example, change from a Bachelor's degree program to a Masters program), your I-20 must be updated.

Change of Major: If you change your major (for example, Business to Art and Design), your I-20 must be updated. This may also involve a request to extend your program end date.
Change of Funding: A substantial change in the source or amount of your funding will need to be reported and updated in SEVIS and a new I-20 will be issued to you. For example, if you are offered a departmental scholarship, but your I-20 indicates that you use personal funds to pay for expenses, you should request a new I-20.
Name Change: The name on your I-20 should match the name on your passport. If you change any part of your legal name--first/given name, middle name, or last/family name--on your passport, this change should be reflected on your I-20.
Change of Address: Any change of address must be reported.

A change in your permanent foreign address, which must be a non-U.S. address.

A change in your local address.

On-campus employment is limited to hours 20 hours per week during the academic year when classes are in session.

Do not

accept unauthoriz

ed off-campus employment.

Make satisfactory academic progress in your degree program.