ISS: Academics, Campus Life, Arts and Athletics

LaGrange College challenges the minds and inspires the souls of its students.
Through an interdisciplinary, board-based general education curriculum, rigorous study in the
major disciplines, innovative learning opportunities and integrative co-curricular programs,
LaGrange College students encounter experiences that challenge and inspire them to develop
intellectually, socially and spiritually.
Many of our international students who are more familiar with specialized education are surprised when they find they are required to enroll in courses unrelated to their major. Academics at LaGrange College are based on a liberal arts education model which is rooted in classical antiquity. This form of general education gives the student a broad-based knowledge of the arts, sciences, and humanities as well as a comprehensive understanding of their major field of study. All students are required to take the College's Ethos courses, an interdisciplinary curriculum that teaches students how to analyze information, methodically solve problems, and communicate complex issues that shape the world. This undergraduate experience at LaGrange College will help students develop a sense of social responsibility as well as a deeper understanding of cultural diversity and ethical issues.

For further information about academic policies, majors, and courses you can visit

Academics

and the current academic year

Bulletin

. The

Master Calendar

lists important dates relating to academics and campus life.
Accreditation
LaGrange College is accredited by the Southern Association of Colleges and Schools Commission on Colleges (SACSCOC) to award the degrees of Bachelor of Arts, Bachelor of Music, Bachelor of Science, Bachelor of Business Administration, Bachelor of Science in Nursing, Master of Education in Curriculum and Instruction, Master of Arts in Teaching, the Specialist in Education degree in Teacher Leadership, and the Master of Arts in Philanthropy and Development.
LaGrange College is also approved by the United Methodist University Senate. It has membership in the National Association of Independent Colleges and Universities and the Georgia Foundation for Independent Colleges.

LaGrange College's teacher education (undergraduate and graduate) programs are accredited by the Georgia Professional Standards Commission to recommend candidates for certification in the areas of early childhood, middle grades, or secondary education.

The Bachelor of Science in Nursing program is accredited by the Accreditation Commission for Education in Nursing (ACEN), 3343 Peachtree Road NE, Suite 500, Atlanta, GA 30326; Sharon Tanner, EdD, MSN, RN, Chief Executive Officer; +1-404-975-5000.

The undergraduate programs in business administration, business management, and accounting are accredited by the Accreditation Council for Business Schools and Programs (ACBSP).
Academic Advisers
Academic advisers are faculty members who are ready to help you plan your academic program and make you think about your personal and career goals. If you arrive as a first-year student, the instructor for your Cornerstone course is usually assigned as your first-year adviser. Once you declare a major, you will be assigned a new adviser from that department. If you arrive as a transfer or exchange student and have declared a major, the Office of Global Engagement will assign an adviser from that department. Advisers are available to provide guidance throughout the academic year and discuss any concerns about your academic progress or grades. Two advising weeks, one each semester have been designated to correspond with course registration periods, and they are posted on the Master Calendar.
Registering for Courses and Purchasing Textbooks
Course or class schedules

are posted on the website prior to registration. The schedule lists the days, times, who is teaching it, and location of the classroom so you can organize your semester. As an F1 student, you are required to be enrolled full-time, which is 12-16 credit hours for undergraduates and 6 credit hours for graduates.

You will meet with your adviser and register for courses once you arrive on campus. Thereafter, course registration will be done online.
The Office of Student Engagement

oversees activities, organizations, and housing on campus. They can provide information on residential housing, what to bring, how to get involved in organizations, and Greek Life. Here are some links that can give you further information about life at LaGrange College:
---
The Fine and Performing Arts
The Fine and Performing Arts Department is located on the Callaway Campus of LaGrange College and is comprised of three programs:

Music

,

Theatre Arts

,

Musical Theatre

and

Art and Design

.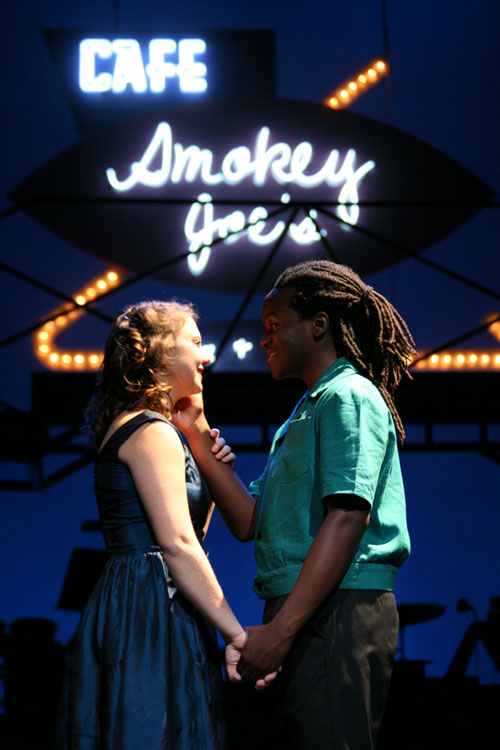 The Callaway Auditorium, a music performance space, has yearly concerts by the LaGrange Symphony and Chorus and the LaGrange College Chamber Singers, Women's Chorus, Percussion Ensemble, and Guitar Ensemble. One of the more popular annual events is the Lessons and Carols held the first weekend in December. Students, faculty and LaGrange community members participate in this celebration of the Christmas season. There are also performances by music students throughout the year, including senior recitals.
The Lamar Dodd Art Center displays exhibits of nationally known artists and LaGrange College students throughout the year. This 32,000 square feet facility, named after a popular Georgia artist who lived in LaGrange, has gallery, office, classroom and studio space where students can study art history, graphic design, painting, drawing, photography, ceramics, and animation.
The Theatre Arts Program has three major productions each year: two mainstage performances and one Lab Theater performance. Price Theater, home of the theatre arts program, has a 260 seat auditorium where students have performed plays such as Metamorphosis, Sweeney Todd, Brigadoon, The Laramie Project, Cat on a Hot Tin Roof, She Loves Me, and 39 Steps. The Lab Theater is reserved for smaller, more experimental productions such as Proof, Eleemosynary, Maids, and Lovers as well as senior recitals and student productions. They are always looking for talent to audition and for help behind the scenes with the construction of sets and costumes.
More information about performances and exhibits can be found on the Master Calendar.
---
Athletics
LaGrange College is a member of the NCAA Division III and the USA South Conference. The college colors are red and black. Intercollegiate teams compete in women's soccer, basketball, cross country, volleyball, softball, swimming, lacrosse, and tennis; and men's baseball, football, basketball, cross country, golf, soccer, swimming and tennis. If you're interested in becoming a part of these teams, the Office of Global Engagement will contact the appropriate coach and schedule an interview for you.
Be sure to attend Panther games held on campus at Callaway Stadium, the Soccer Complex, Softball Complex, Tennis Courts, Charles D. Hudson Natatorium, Mariotti Gym, or Cleaveland Field. You'll need to present your LaGrange College ID for free admission.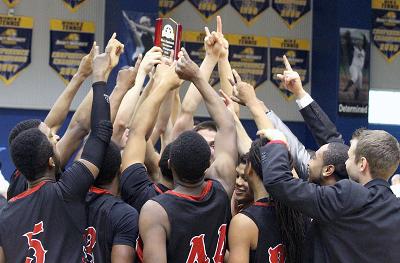 Overseen by Athletics, intramural sports provide opportunities for recreation and competition among members of the campus community. Teams representing campus organizations and independents compete in organized tournaments and events throughout the year. Competitive events include flag football, volleyball, basketball, softball, dodge ball, and Ultimate Frisbee.
The facilities and equipment of the Department of Physical Education also are available for student recreational use when these are not scheduled for instructional, athletic, or intramural sports use. The use of outdoor equipment (backpacks, tents, stoves, lanterns) requires the payment of a small deposit, which is refunded upon the safe return of the equipment. The fitness center, gymnasium, and pools are available for student/faculty/staff use during posted hours. A valid LaGrange College ID is necessary for admittance to all facilities.

Visit the LaGrange College

A

thletics website

for further information.