Planning a Semester or Academic Year Away
Planning and getting College approval to study away for a semester or academic year should begin at least 12 to 18 months in advance of your departure.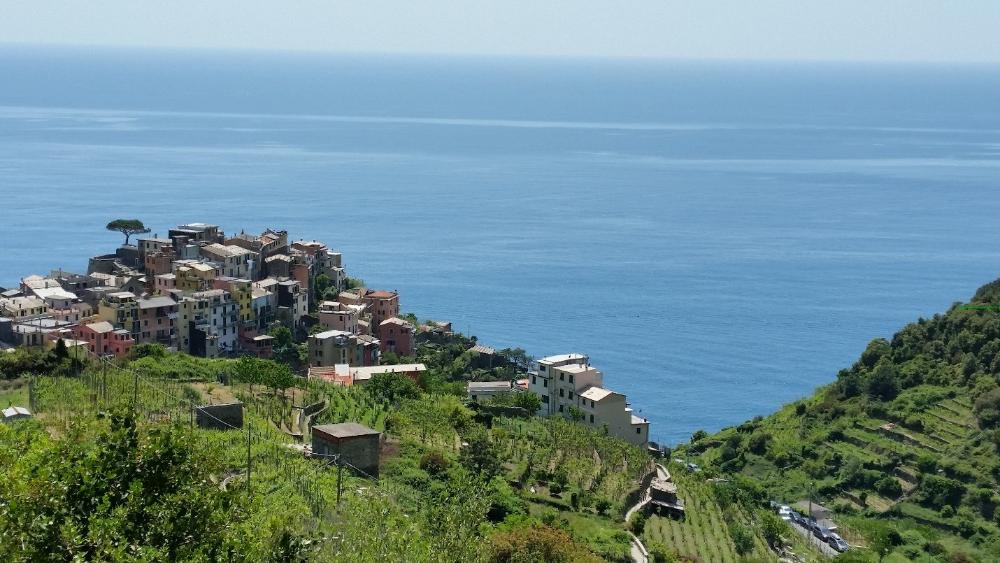 You need time to:
•Research the programs on this site and schedule an advising meeting with the Office of Global Engagement.
•Decide if the program is affordable and, if needed, apply for financial aid or scholarships. Here is a

Study Away Student Budget Worksheet
to help you determine the total cost.
•Discuss your intentions with your academic adviser to

make sure your plan to study away fits with your academic and graduation plans.
Approval Process
Approval to study away is not automatic but may be granted through the Office of Global Engagement based on:
•Meeting all academic, procedural, financial, and other prerequisites.
Before you can apply for your selected program, you must submit the completed Study Away Academic Clearance and Approval form to the Office of Global Engagement to be reviewed and signed. It will then be sent to the Vice President for Academic Affairs for final approval and signature.
Researching and Planning
The staff in the Office of Global Engagement will guide you through the process of planning for your study away experience. To help you get started, you may want to visit

USA Study Abroad

, a website created by the U.S. State Department, and review the checklist of items below:
Be able to clearly articulate your personal goals for wanting to study away.

Attend an Introduction to Study Away session. Read through the literature in the Office of Global Engagement and on this website then schedule a meeting with the Office of Global Engagement to discuss your plans. Be sure to read reviews by students who have participated in programs that interest you. Talk to students on campus or at other institutions who have experienced a semester or year studying away and ask for their advice.

Are you fluent in another language or will you need courses taught in English?

Do you have the required GPA?

What type of housing is offered?

What is the cost? Determine your current expenses at LaGrange College and what your expenses will be studying away. If you are currently on financial aid, speak with your Financial Aid adviser to ask if your aid will travel with you. If you are not currently on financial aid and you feel you may need additional resources, see if the program you're applying to offers any scholarships or financial aid and research other financial assistance specifically for study abroad.

What is the refund policy?

Are you eligible for financial aid? If so, this will travel with you.

Speak to your academic adviser about what will be required as a transient student and your course selection while you are abroad. Your course information will need to be included on your Study Away Academic Clearance Form and Approval and Request for Transient Credit may need to be completed and submitted to the Provost.

S

tart doing research into the country you are going to be calling home for a semester or year. Get familiar with the language and also begin to understand their culture. It is important to understand as much as possible about the land and language in which you are about to reside.

Recommendation letters will be needed to apply. If at all possible, have those letters ready before you begin the application process.

Check application deadlines and other important due dates such as deposits and payments

.

Renew or apply for your passport. Check to ensure that your passport will be valid 6 months beyond your anticipated return to the U.S.

Check for visa requirements and what documents need to be submitted and what the process will be.

Get a physical and any vaccinations and immunizations you may need. You will want to have your medical records with you when you travel. Talk to your doctor about your study away plans; if you are on any prescription medication have your physician authorize refills. Check and make sure all over the counter drugs you may want to take are legal.

Make your travel arrangements.

Research banks and the ATM and credit card options they offer. Be aware of any additional fees.

Y

ou may want to check into getting a credit card to use for emergencies or possibly for simple things such as purchasing cheaper textbooks online.

Look into travel and health insurance.

Make copies of important documents, leaving one set home and another with the Office of Global Engagement, and of course, bring one with you.

Research your options for getting an international cell phone and using other ways to communicate back home.
Resources:


StudyAbroad101

: This site reviews over 9,000 study abroad programs